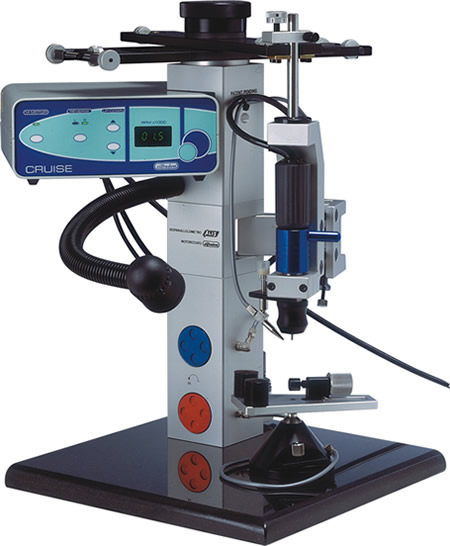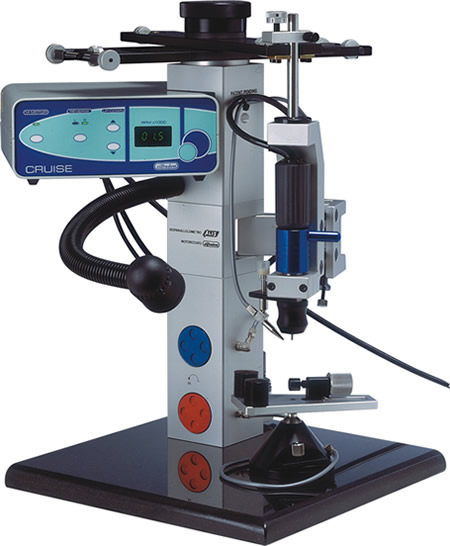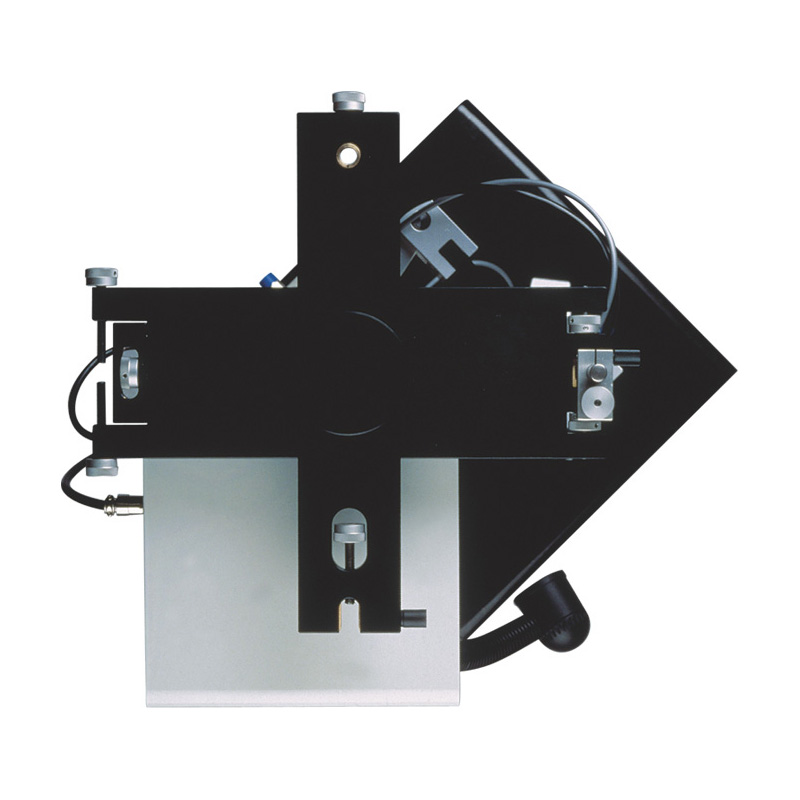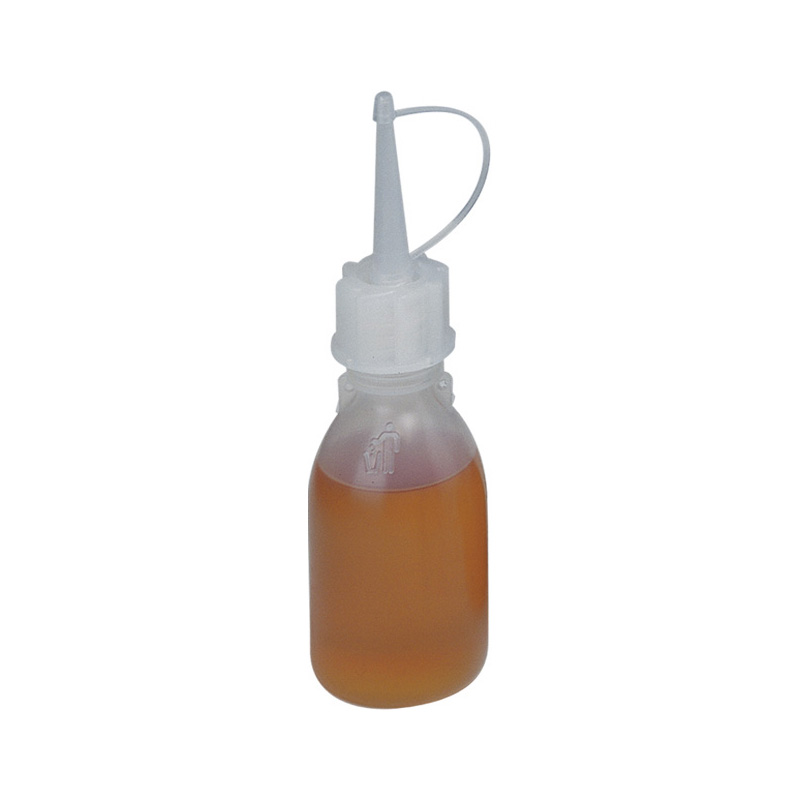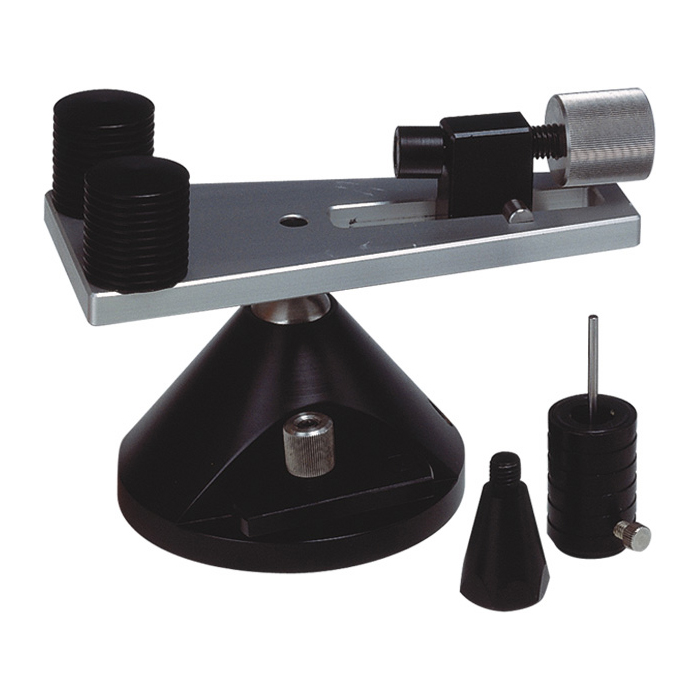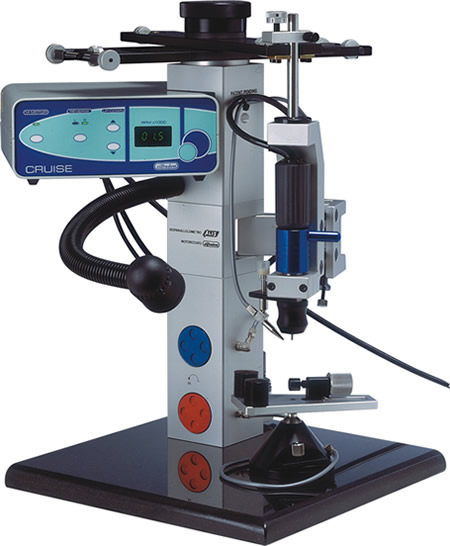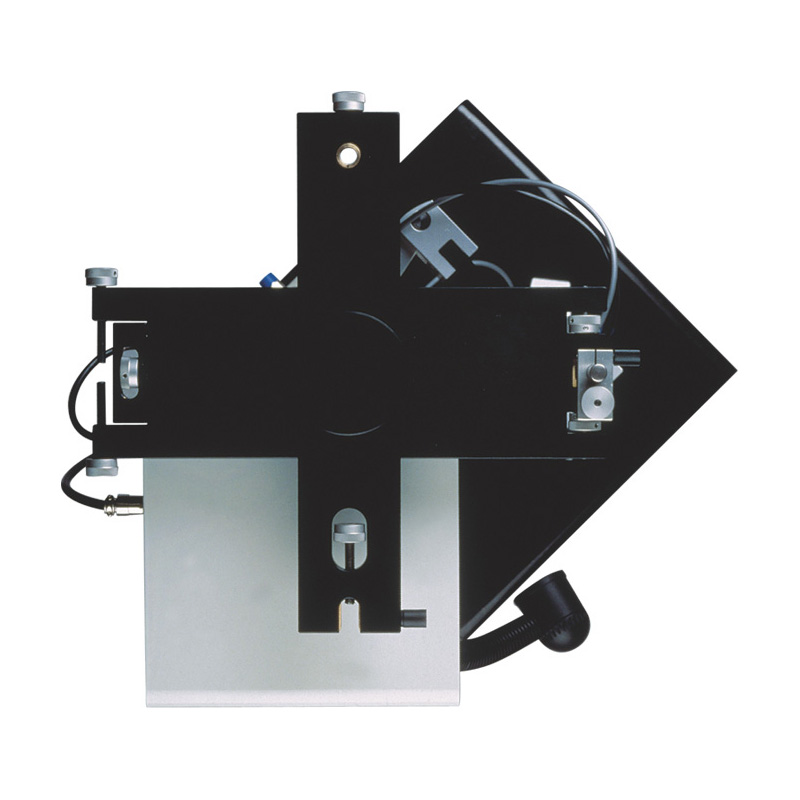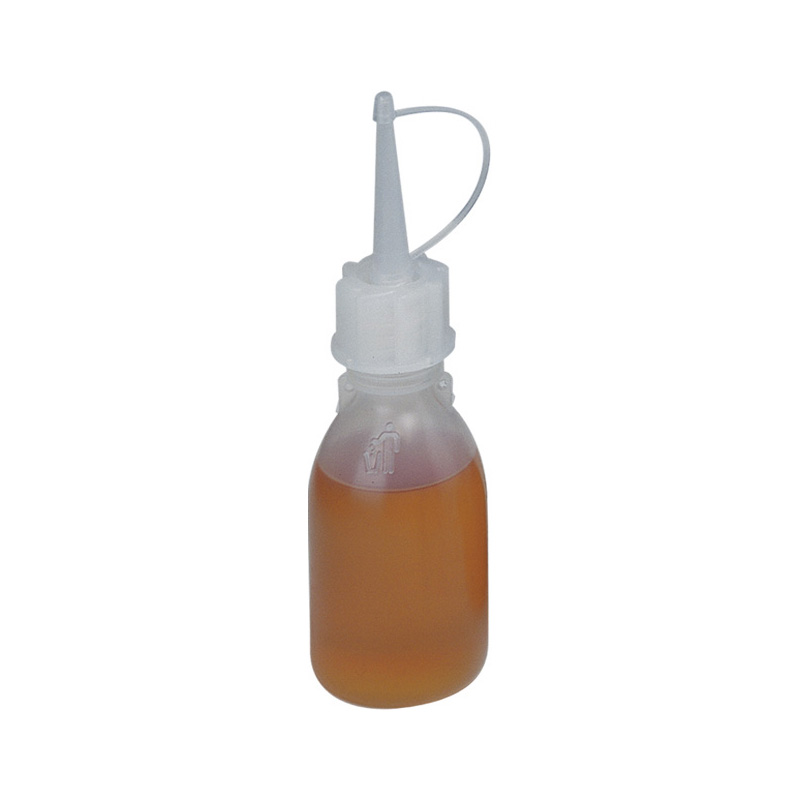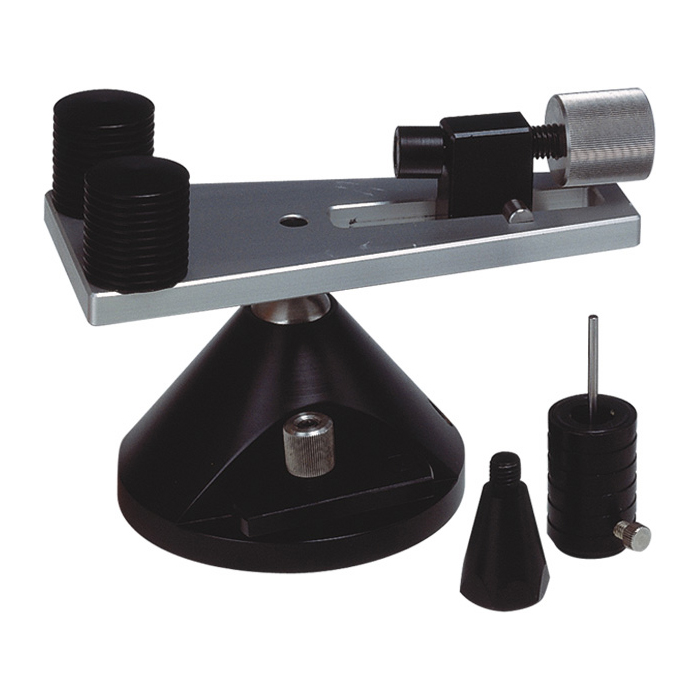 CRUISE 440
ISOPARALLELOMETER
The isoparallelometer CRUISE 440 is a high precision instrument, patented and made to meet the needs of the most modern
and demanding technical parallelometrics.
Following functions can be executed:
Free hand drilling technique with vertical arrest and arm regulation by means of a special extension spring.
A four functions cross attachment enables to make: holes, friction pins, grooves, coulisse, burr stems and "T" attachments with micro-metric vertical and cross movements. The ease of use and sophistication of the entire mechanism turns every task into sheer pleasure.
Equipment

Elegant black granite base;
Operational support column;
Universal mechanic model holder with pneumatic locking (forstead fast holding in position and effortless floating for moving around);
Directional oil-air jet;
Halogen lamp;
Three dimensional pantograph arm with guiding sensor;
Four functions program;
Suspended central control with digital commands;
Spindle for dental work designs and attachments;
Bottle of oil;
2,35 mm chuck;
Set of key for chuck's maintenance.
Technical features
Dimensions WxDxH: cm (30x30x46);
Weight: 21,5 Kg.
Technical features of Micromotor
Speed: 1.500 – 27.000 Rpm;
Feed power: 230 V Hz 50/60 (110 V on request).
Optional
3 mm chuck;
Kit of 10 wax metal burs – Item N. 440K10FR.