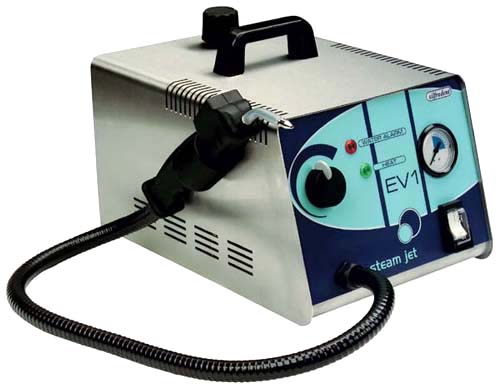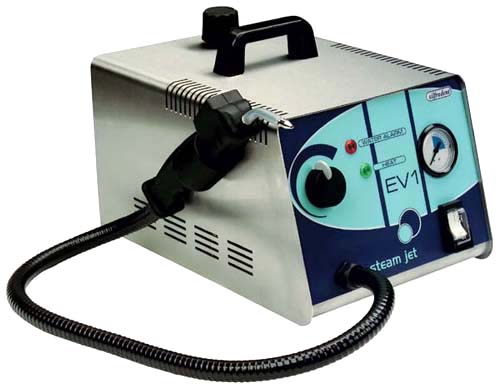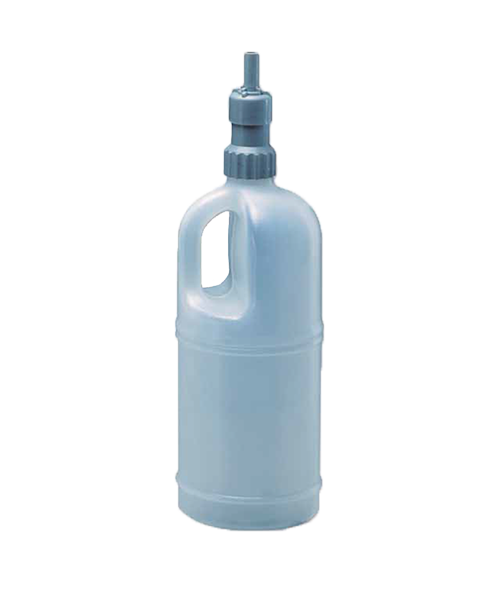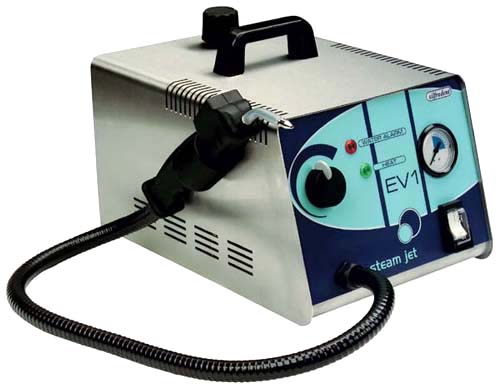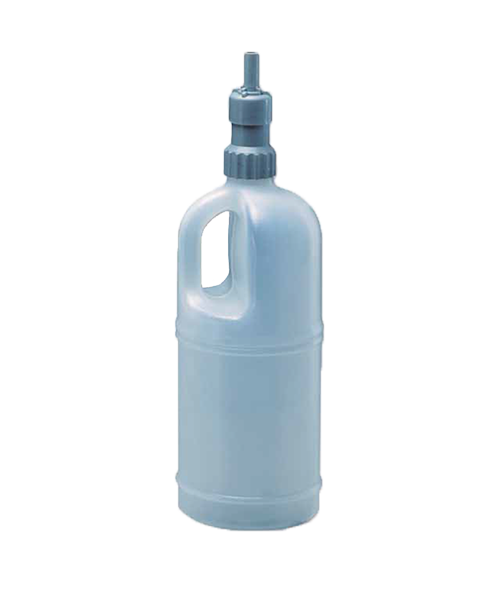 Steam Cleaner EV1 SJ
Steam Cleaner "Evolution" line
The portable steam cleaner "Evolution EV1 SJ" is compact and functional. It can be filled manually and it doesn't have to be connected to a water supply. It is designed such that occurrence of technical problems is minimalized. At the same time, it fulfils all daily needs of cleaning and decontamination with ease and thoroughness.
Main characteristics:
Powerful: it generates 4,5 Bar of clean powerful wet or dry steam;
Fast: it takes less than 15 minutes to obtain desired pressure;
Tank capacity 3,5 liters;
Steam flow regulator placed on the pistol;
Built-in low water level light: it indicates when more water is needed "water alarm" switch;
Automatic pressure gauge protection system: "pressure" switch;
Automatic thermal safety system;
Unique heavy duty valve screw cap: it provides security and durability;
Heavy duty stainless steel construction: designed to last;
Interchangeable gun nozzle:
– with 1.5 mm hole, suitable for all uses with gentle action
– with 2.00 mm hole, suitable for cleaning tools with strong action
– flat, suitable for decontamination, removal of wax as well as organic and inorganic residues;
Self-cleaning action for cleaning boiler, complete with 250 cc fluid for 5 full cleaning operations.
Equipment
Nozzle with 1.5 mm hole (code HSS.BEC1502);
Bottle for manual filling (code EV1BOTT);
Boiler cleaning fluid 250 cc (code ANTI-CAL.CONF.);
2 O-rings for screw cap (code OR2-207).
Optional
2 mm nozzle (code HSS.BECC02);
Flat nozzle (code HSS.BECP02).
Technical features
Feed power: 230 V 50/60 Hz  (110 V on request);
Tension of commands: 24 V;
Absorbed power: 1600 W;
Boiler capacity: 3,5 liters;
Operative pressure: 4,5 bar.
Dimension & Weight
Dimensions: WxDxH cm (26x35x25);
Weight: 10 Kg.