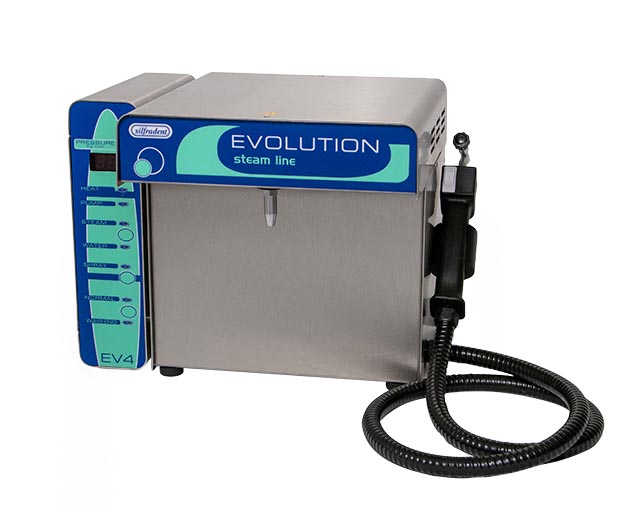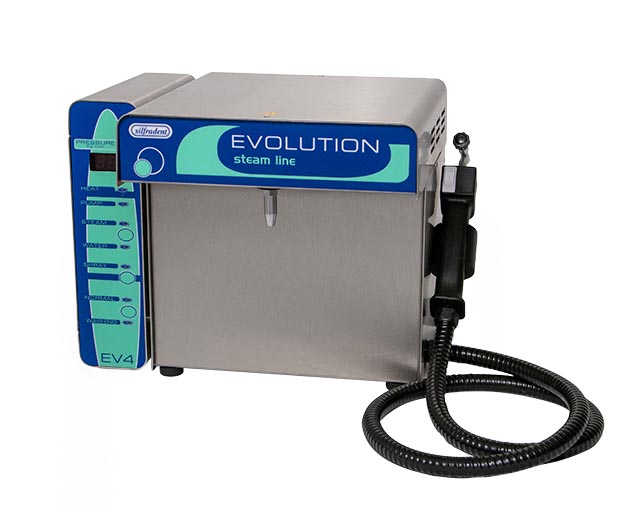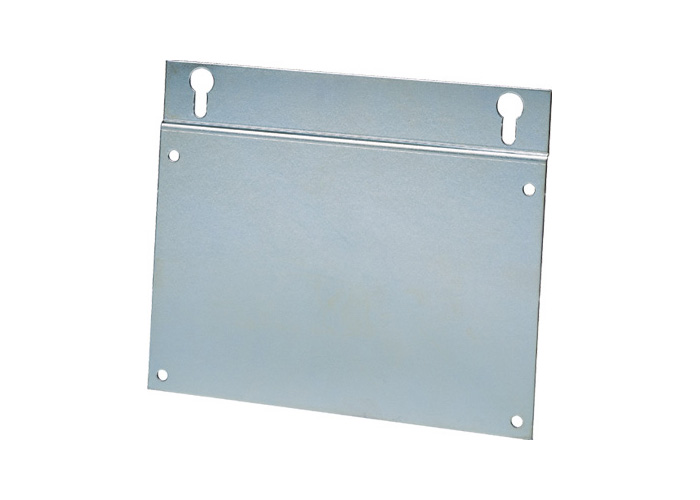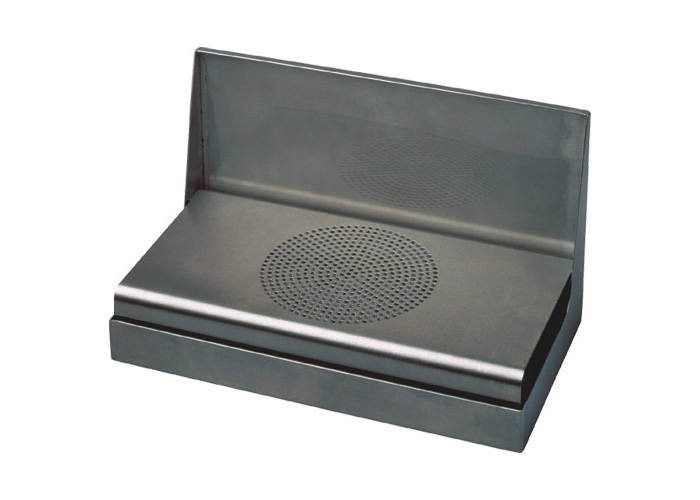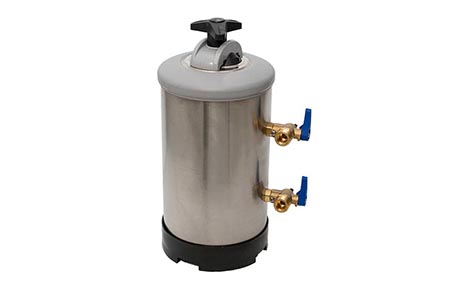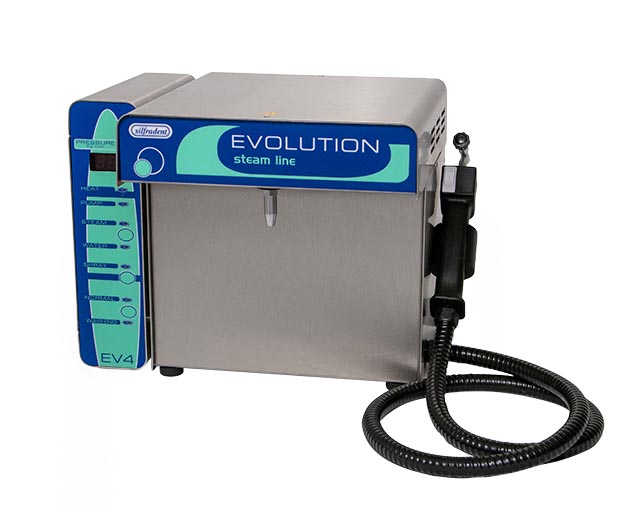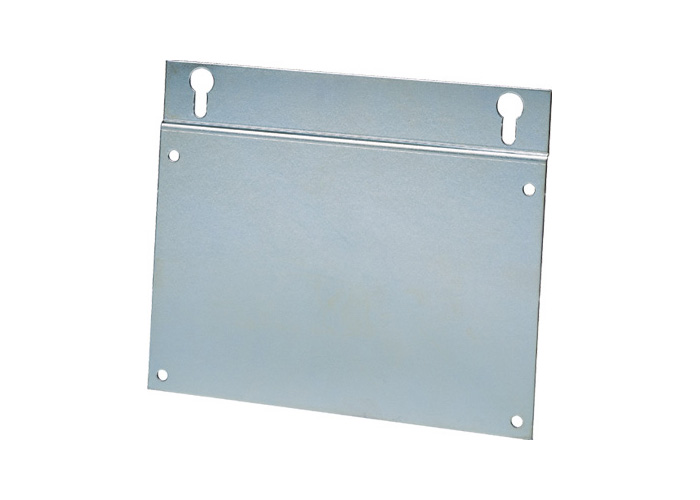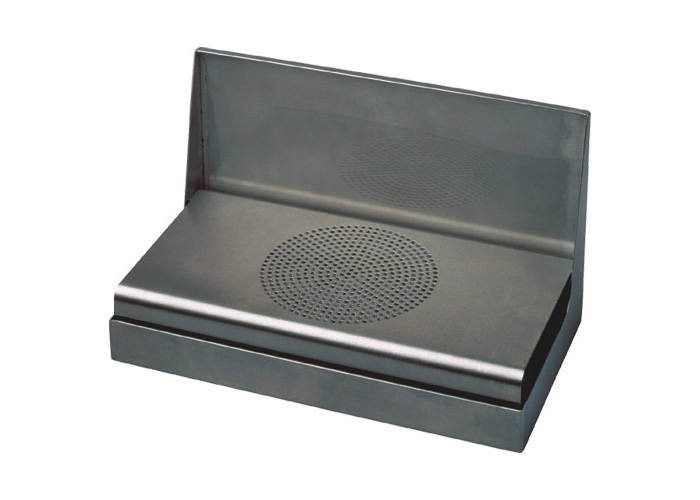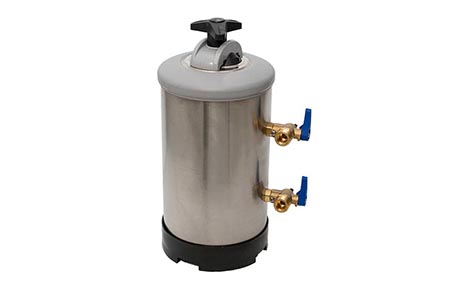 Evolution EV4
Steam cleaner "Evolution" line
"Evolution" steam cleaners are the result of Silfradent's long experience in this field. With a choice ranging from simple portable manual filling units (EV1 SJ) to advanced, self-diagnostic machines (EV4). Evolution line fulfils safely and efficiently all cleaning needs: from decontamination of metal castings, to removal of investment residue, washing of burs etc.
The EV4 model is the most sophisticated of the range. In addition to the self-diagnostic micro-controller, it has a higher pressure of 8 bars, powerful enough to pre-sterilize and decontaminate equipment.
EV4 model offers:
A fixed nozzle for steam saturated to 8 bars, to decontaminate e.g.ceramics (not possible with 6 atm);
A "spray" button on the digital panel starts this cycle and high temperature is maintained as steam is ejected directly from the machine;
Hands-free operation – user has both hands free to turn object being washed;
A mobile spray gun, for steam (or water and steam) mixed to 6 bar for standard cleaning;
A gentle 4 bar wash program ("washing"selection button) releases a continuous water and steam jet for delicate items e.g. waxes;
To catch waste water from the spray nozzle, we recommend to add the stainless steel vessel (item- EVVASC).
Safety Aspects
Boilers are specially constructed in explosive-proof materials;
Low voltage anti-electric shock command;
Temperature sensors on the boiler to prevent overheating;
Machines are programmed to shut down in case of overheating.
Characteristics
Pressure and "self-control" display;
Low voltage anti-electric shock command;
Console selection for steam or water-steam;
Mobile spray gun with low voltage command and flow delivery regulation.
Equipment
Water softener;
Pipes for connection to the hydraulic net;
Bracket for wall attachment.
Technical features
Feed power: 230 V Hz 50/60 (110 V not available);
Tension of commands: 24 V;
Absorbed power: 2000 W;
Operative pressure: 8 bar;
Tank capacity: 3 liters.
Dimension & Weight
Dimension: WxDxH cm. (43x33x31);
Weight: 18.5 Kg.
Optional
Stainless steel vessel EVVASC.