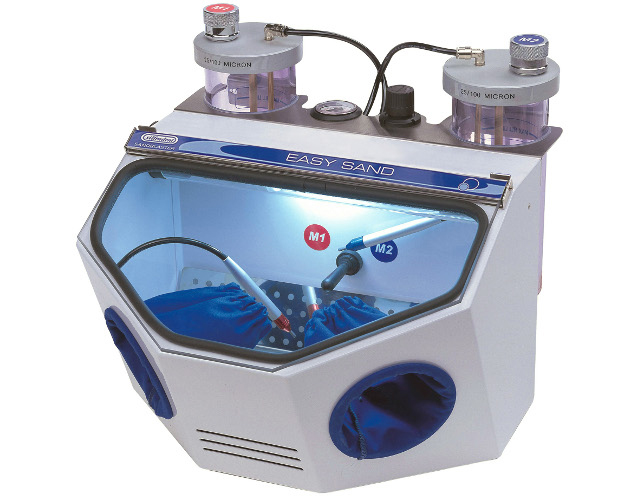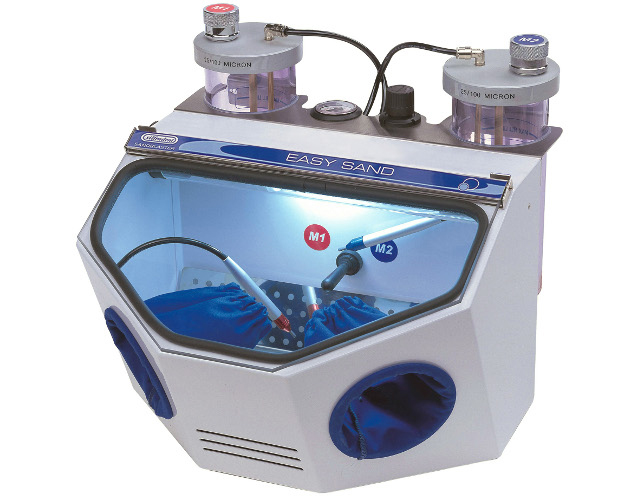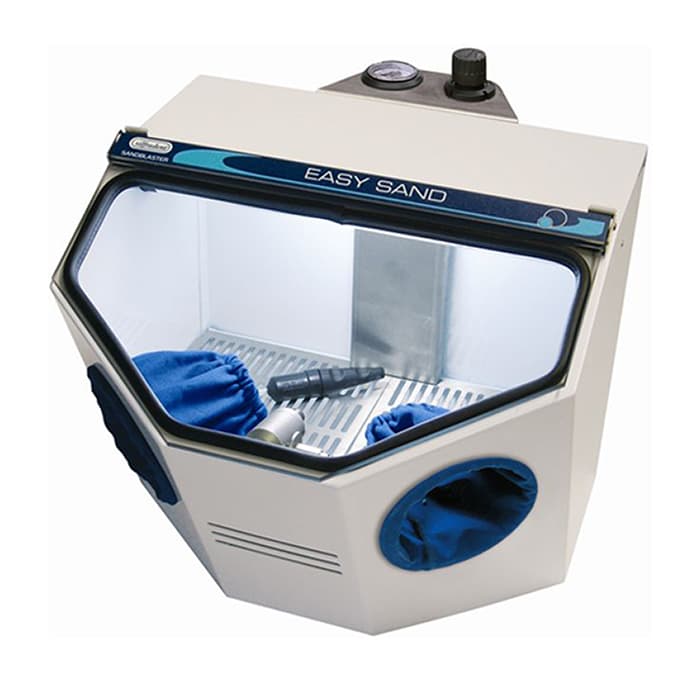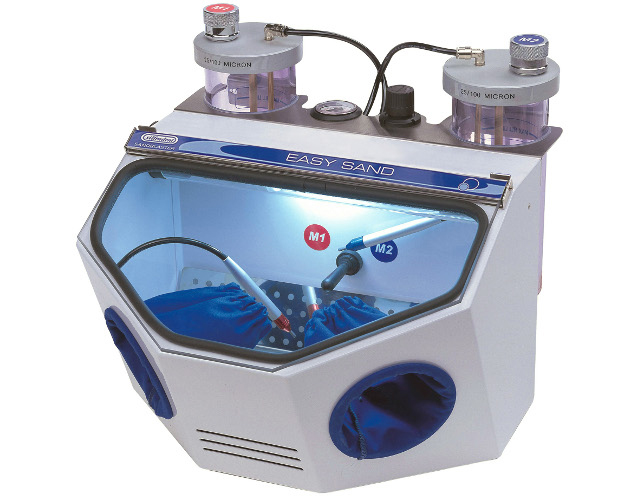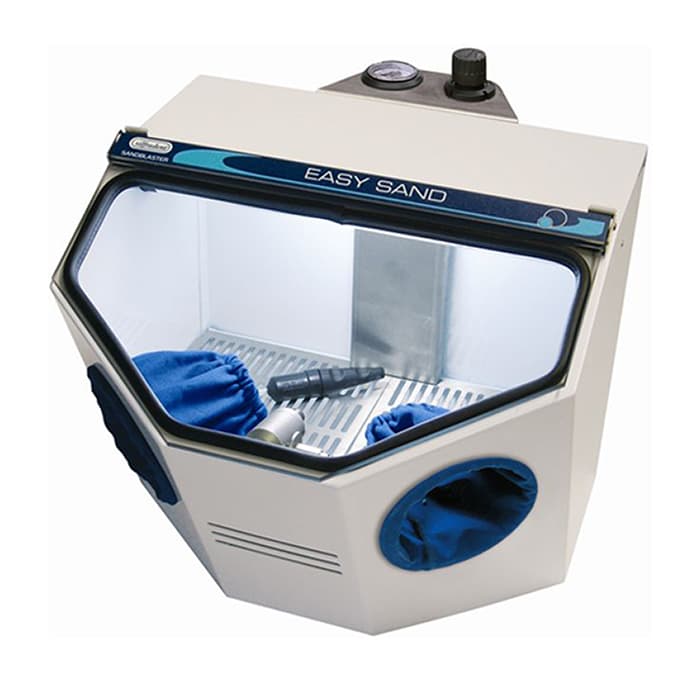 Easy Sand
Sandblaster
A new generation sandblasting system suitable for all blasting operations. Nozzle tips, of the hardest widia material, ensure long usage and maximum precision. Equipped with a wide blasting chamber which offers excellent maneuverability.
Completely pneumatic working system, with pressure regulator placed outside the chamber. High luminosity and visibility: with a low consumption 11W cold light – high output comparable to 60W, 6.000 lumen for 15.000 h duration.
High capacity sand transport system. It ensures smooth transport of any type of sand – aluminum oxide, quartz beads from 25 to 250 micron;
Precise and color coded ergonomic spray jet pens, with widia tips;
Suction air grating improves aspirator function;
Tank selection dial with same-colored corresponding tips;
Perfect view – glass cover protected by an easily replaceable crystal clear shield to prevent scratches or being etched.
Equipment
Inner sand brass pipe from 100 to 250 micron;
Widia tip 1,2 mm size.
Technical features
Feed power 230 V Hz 50/60 (110 V optional);
High performace filter to eliminate oil and water residues;
Operative pressure: adjustable range from 1 to 7 bar;
Air consumption 100L min – max;
Tank capacity Kg 1.
Dimensions and weight
W-D-H: cm 38x33x43;
Weight: 13 Kg.
Optional
Aspirator item n. 801ASP.
EASY SAND R – Sandblaster with recycling
Our sandblasters are also available with a special built in recycling system. For blasting investment material and removal of casting skin/polishing.
Characteristics
The pressure can be regulated by means of a special indicator visible inside the manometer;
Suction device – "Venturi" system;
Widiam nozzle;
It is suitable for any type of sand (aluminium oxide, glass microspheres…).
Optional