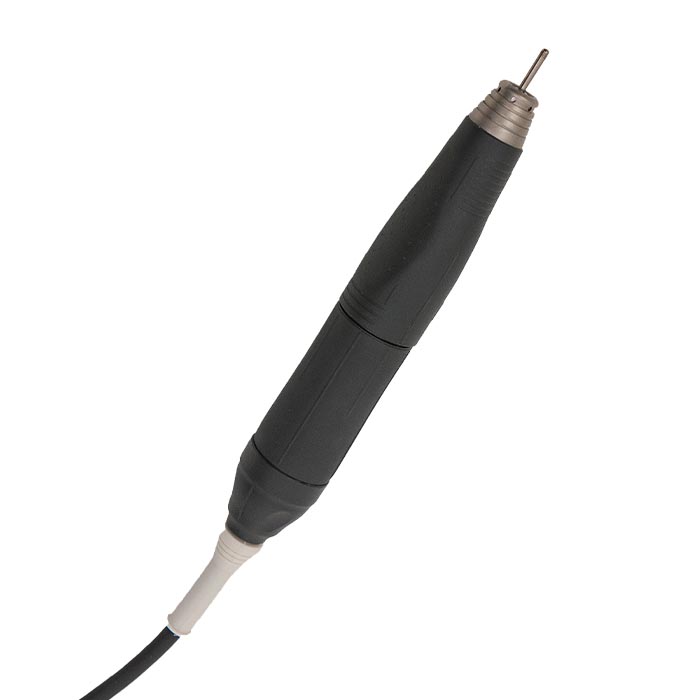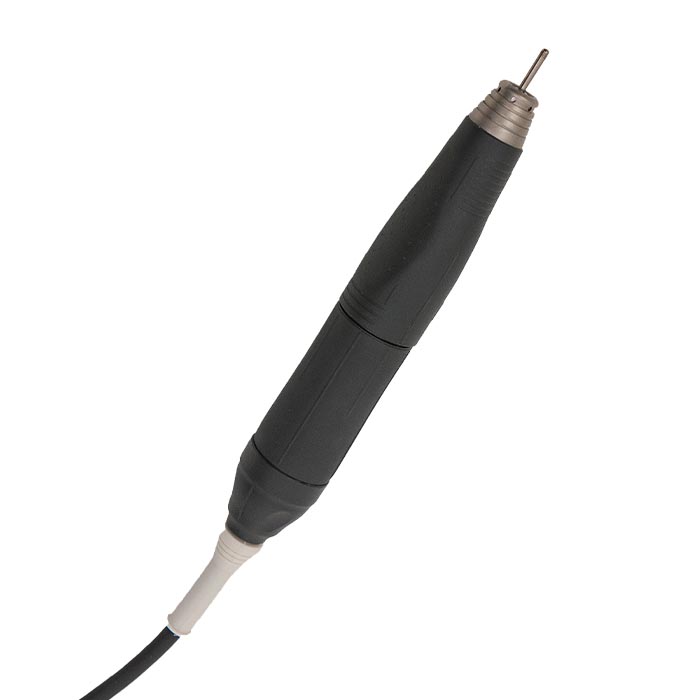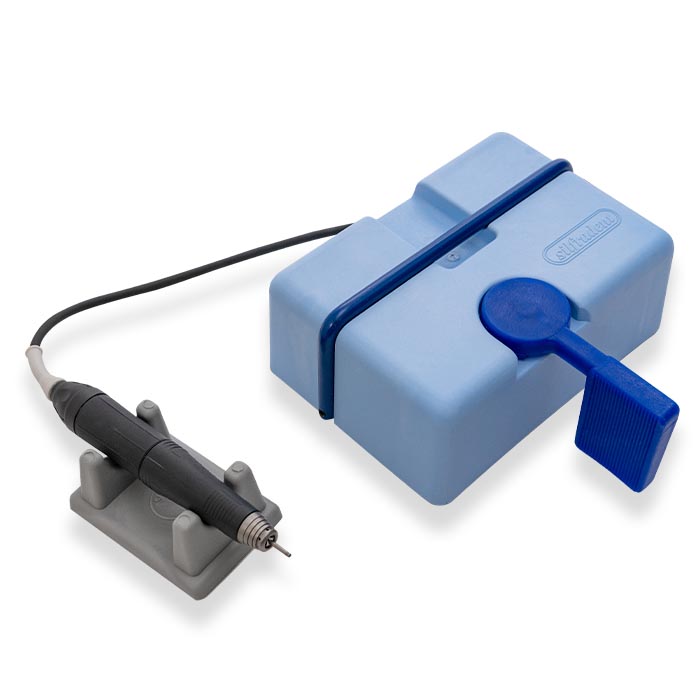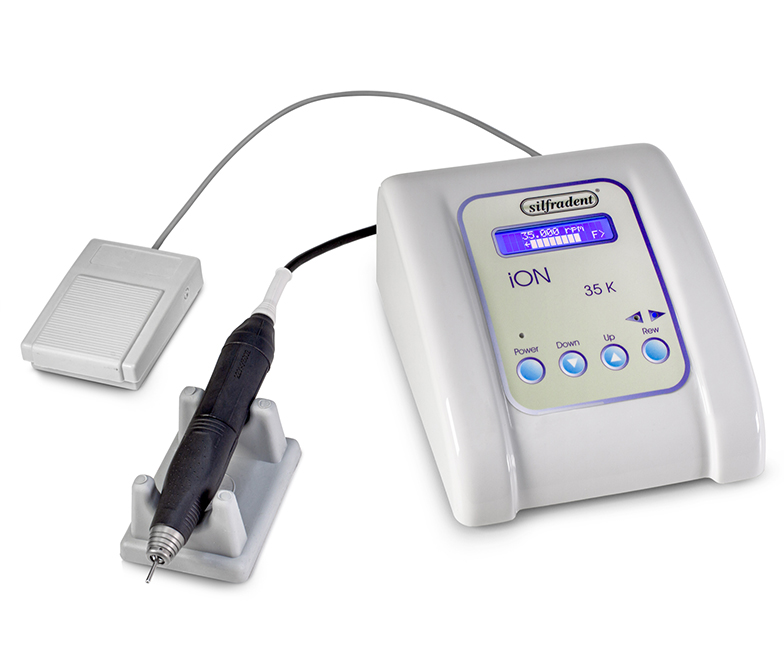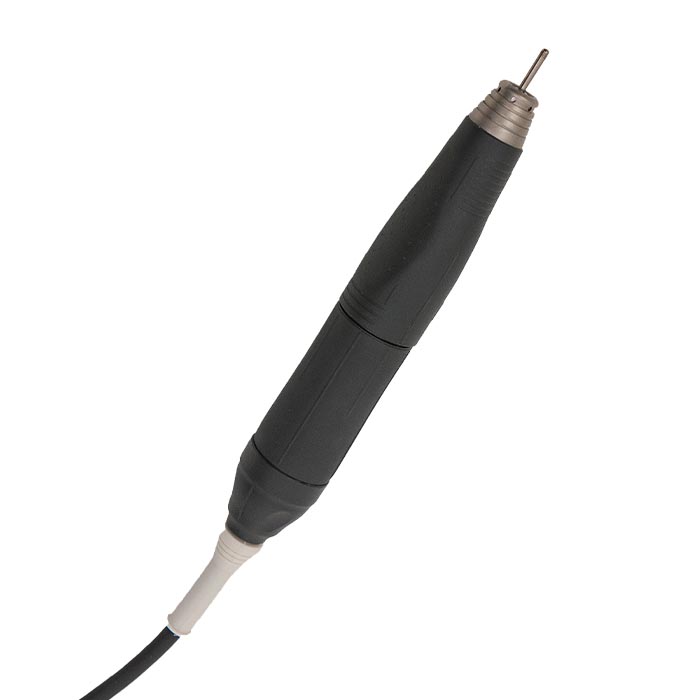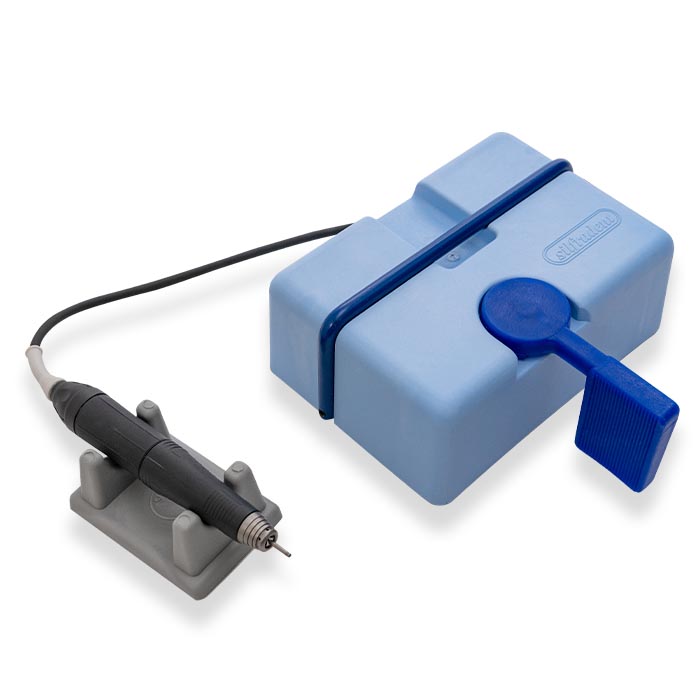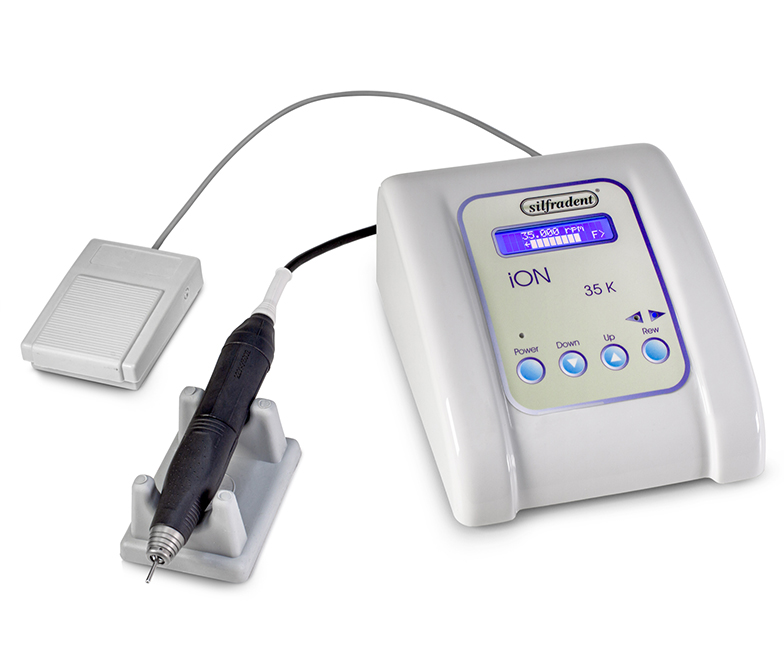 Micromotor iON K 35 - BRUSHLESS MOTOR
Micromotor 32.000 rpm delivering superb torque performance at all speeds. Features include sealed high quality bearings. So as to function impeccably on all materials and even in dusty environments.
Ergonomic design adapted particularly for small hands;
Due to the efficiency of the motor a study has shown that there is an approximate 20% saving in bur use;
Excellent price-quality ratio;
This unit runs very quietly even after extensive use – 3,000 hours;
The motor is rated for 5,000+ hours;
Increased capacity with reduced consumption at high performance: does not disperse energy/does not pollute;
Maximum Ncm power: 5.8 Ncm;
The handpiece is made from a plastic that will not cause allergies;
Handpiece grip ø 19 mm.
Version
K 35: with pedal control.
– 2 different speed ranges;
– Speed 1.000-24.000/32.000 rpm;
– Torque 5,8 N.cm;
– Total weight 3,500 g.
K 35T: with fully digital bench control.
– Reverse facility and on-off foot switch;
– Speed 1.000-32.000 rpm;
– Torque 5,8 Ncm;
– Total weight: 4.000 g.
Optional
This unit is suitable for various uses:
dental laboratory;
industry;
art decoration;
jewelry;
nail art;
electronics board.
Equipment
Support for Handpiece;
Set of tools for chuck maintenance.
Technical features
Handpiece weight: 210 g (power cable excluded);
Feed power: 230V – 50/60 Hz (110 V on request);
Handpiece measures: length 160 mm / ø 27 mm.
Cautions
Please keep the bur diameter and the RPM according to this diagram to prevent accidents.
| | |
| --- | --- |
| Bur ø | RPM |
| 2 – 4 mm | 32.000 |
| 4 – 8 mm | 30.000 |
| 8 – 18 mm | 20.000 |
| 18 – 28 mm | 15.000 |
| 28 – 40 mm | 10.000 |
| > 40 mm | 5.000 |