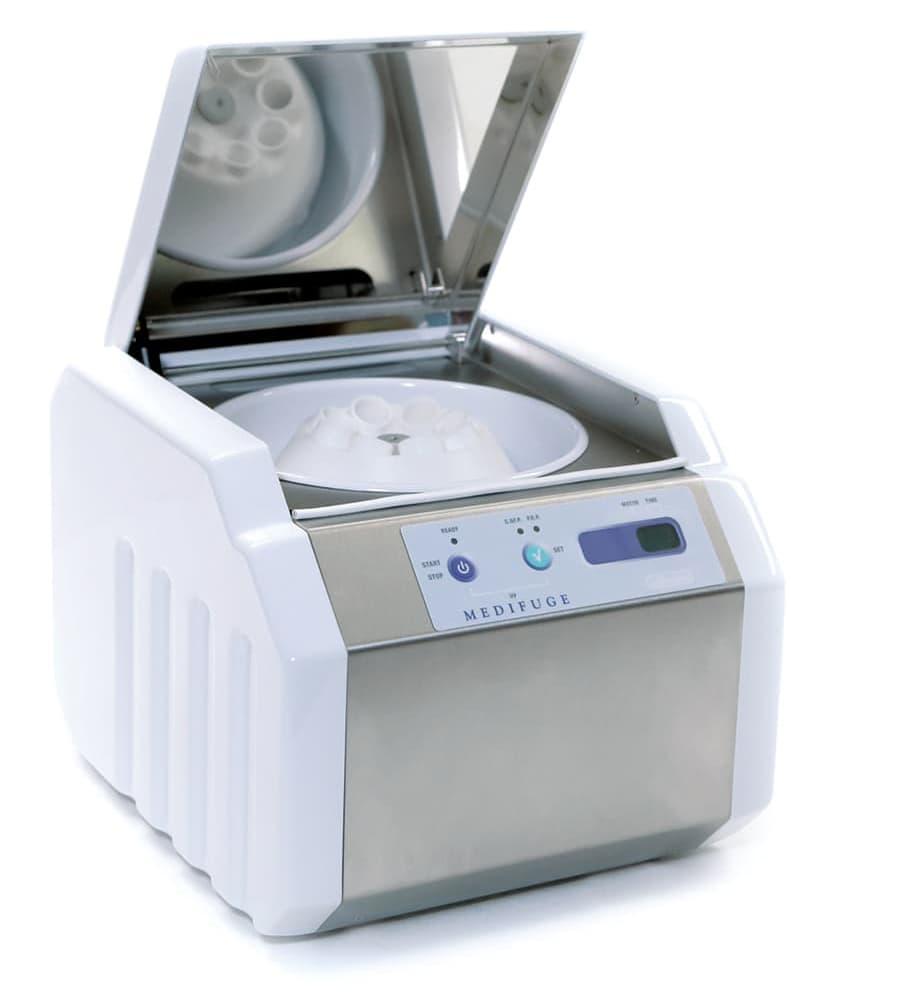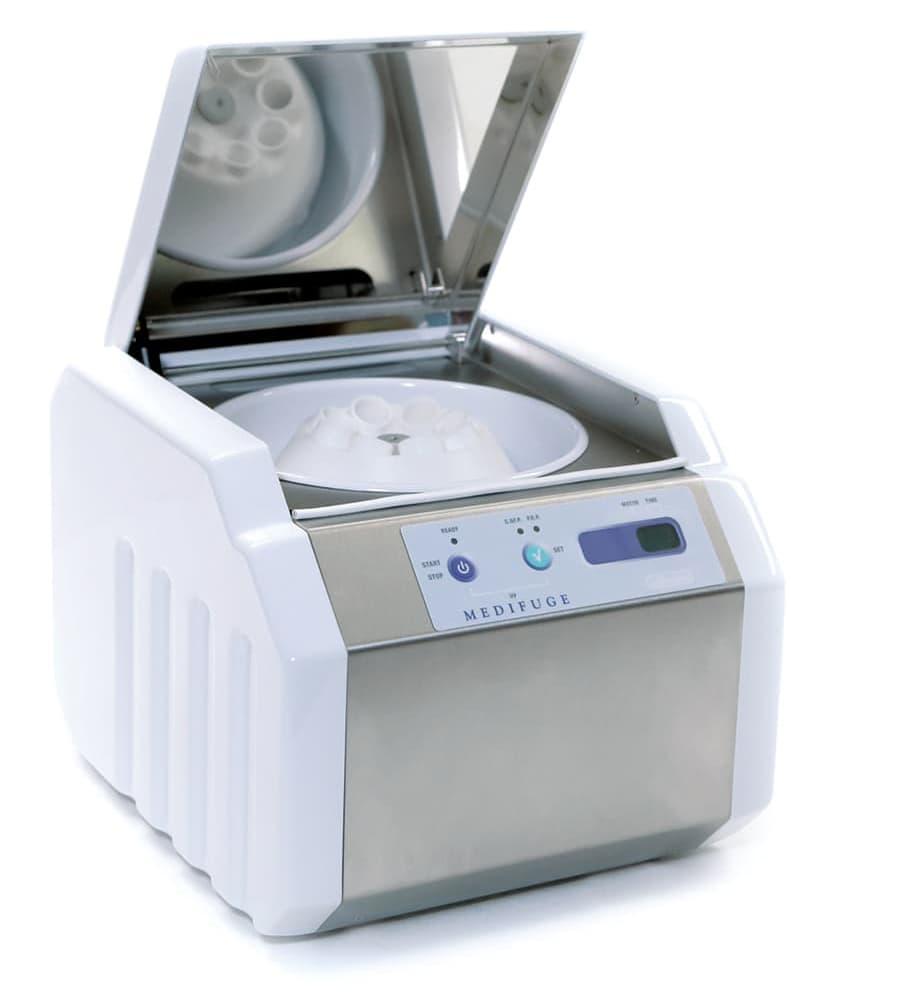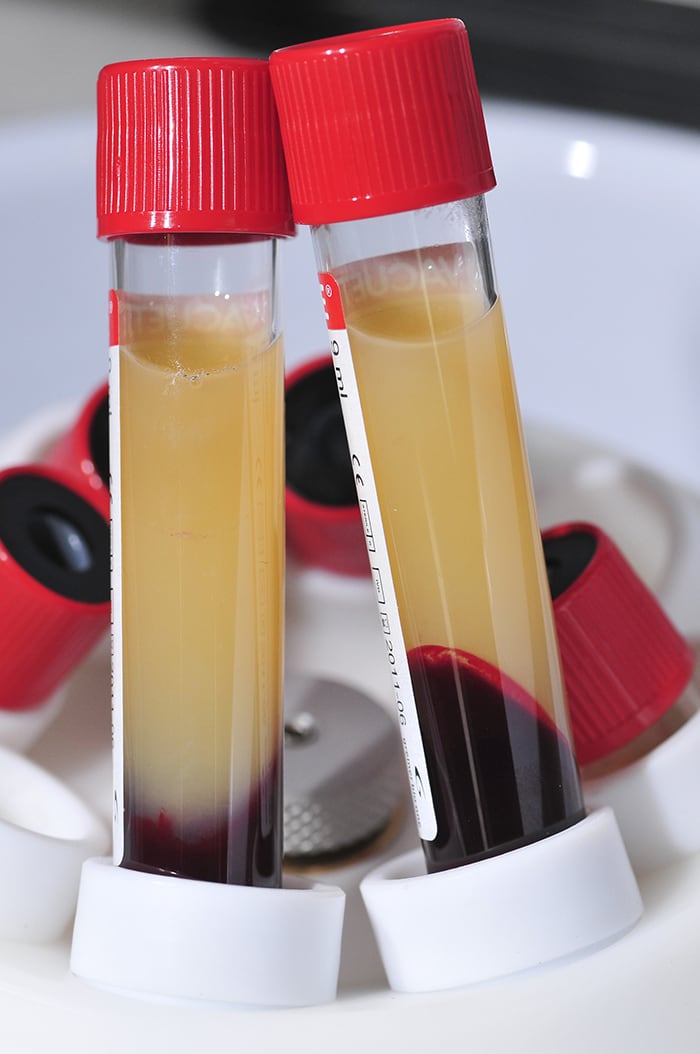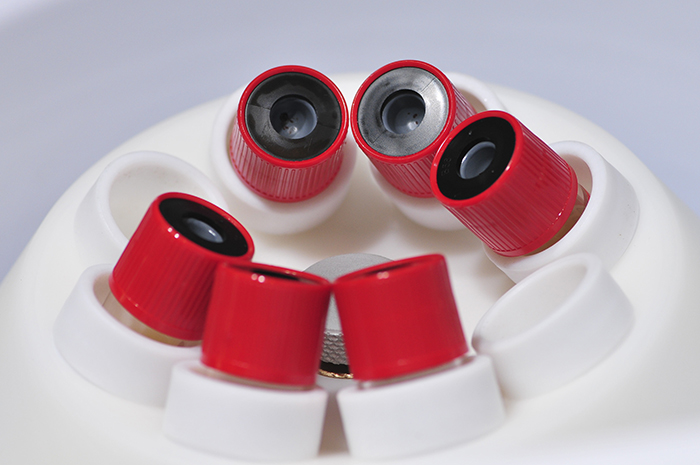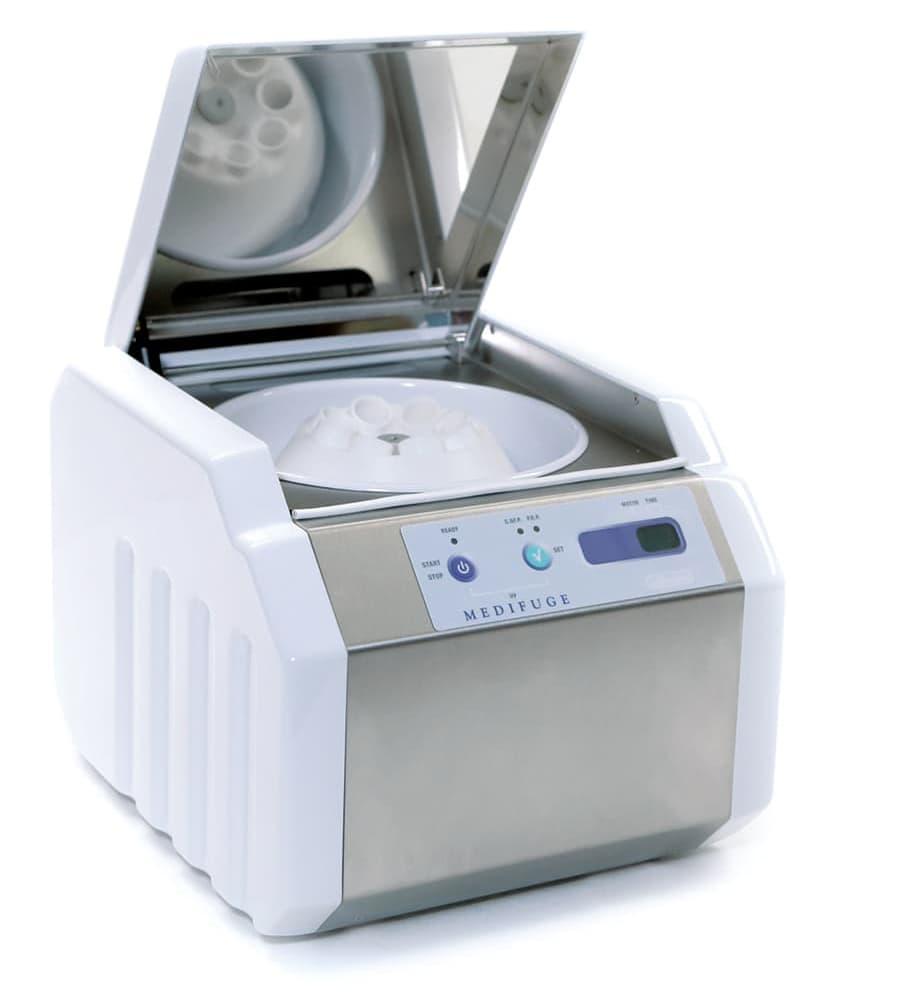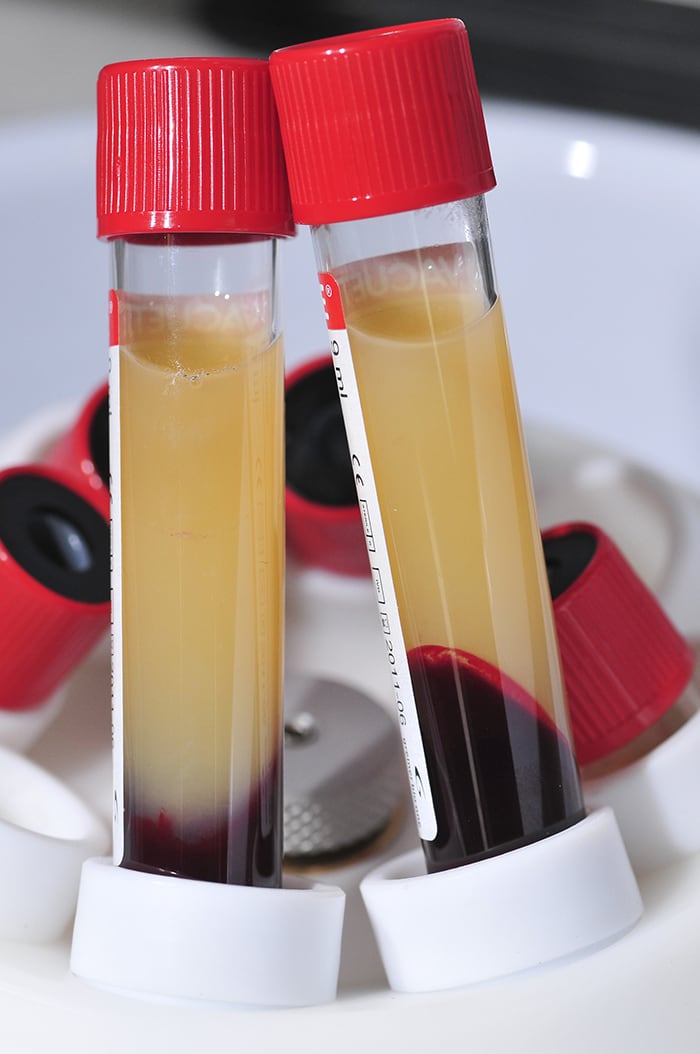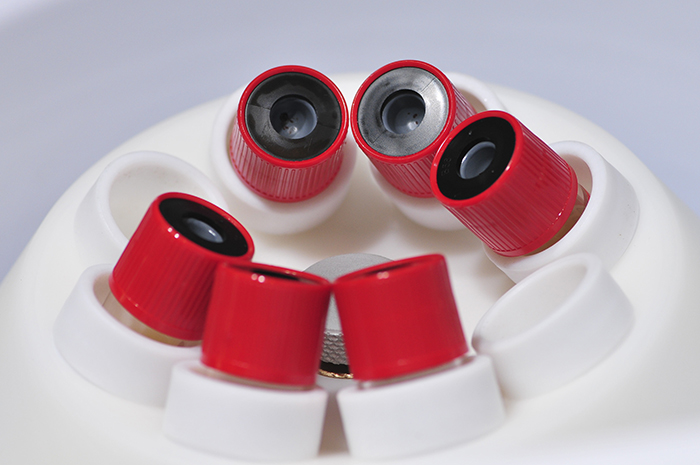 MEDIFUGE CGF
Blood Phase Separator
The medical device MEDIFUGE CGF allows for the use of up to 8 test tubes for the creation of CGF (fibrin);
A microprocessor control system allows for the maintaining of a constant speed;
The exception rotor system with self-ventilation protects the blood sample from heat exposure. The rotor-holding compartment, the lid and the

test tube holders

guarantee biological safety in terms of bio-containment, in the event of test tube breakage;
The

test tube holders

and rotor are built from thermal, antistatic material that is easy to clean, extract and sterilise in an autoclave at 135°;
MEDIFUGE CGF is equipped with a decontamination cycle with UVC reflected light;
Cycle duration 5 minutes at 1,000 revs;
The electronic control engine and its internal parts require no maintenance;
Noise levels fall below the standards required and do not exceed 57 dBa.
Technical features
Power source: 230V+/-10% | 50/60 Hz
100-115V  50/ 60 Hz;
Nominal power consumption: 120 VA;
Weight: 9,4 Kg;
Dimensions: WxDxH: cm 28x32x24.
Area of use
Orthopedic surgery;
Maxillo facial surgery;
Oral surgery;
Ophthalmology;
Cosmetic surgery;
Sport medicine;
Dermatology;
Gynecology;
Neurosurgery.
CGF KIT
CGF – Concentrated Growth Factors – represents a new generation of platelet holding inside a higher concentration of autologous growth factor. It is isolated from blood samples through a simple standardized separation protocol, which is performed by means of a specific centrifuge without the addition of exogenous substances.
The patent kit includes the necessary for the blood collection and specific dappens to facilitate the processing of hematic components without any contamination risks. Then, the kit is equipped with specific instruments to produce a fibrin membrane and to insert the clot inside the implant site.
CGF efficacy has been so far demostrated in oral and maxillofacial surgery, in maxillary sinus lift procedure and profile ridge augmentation.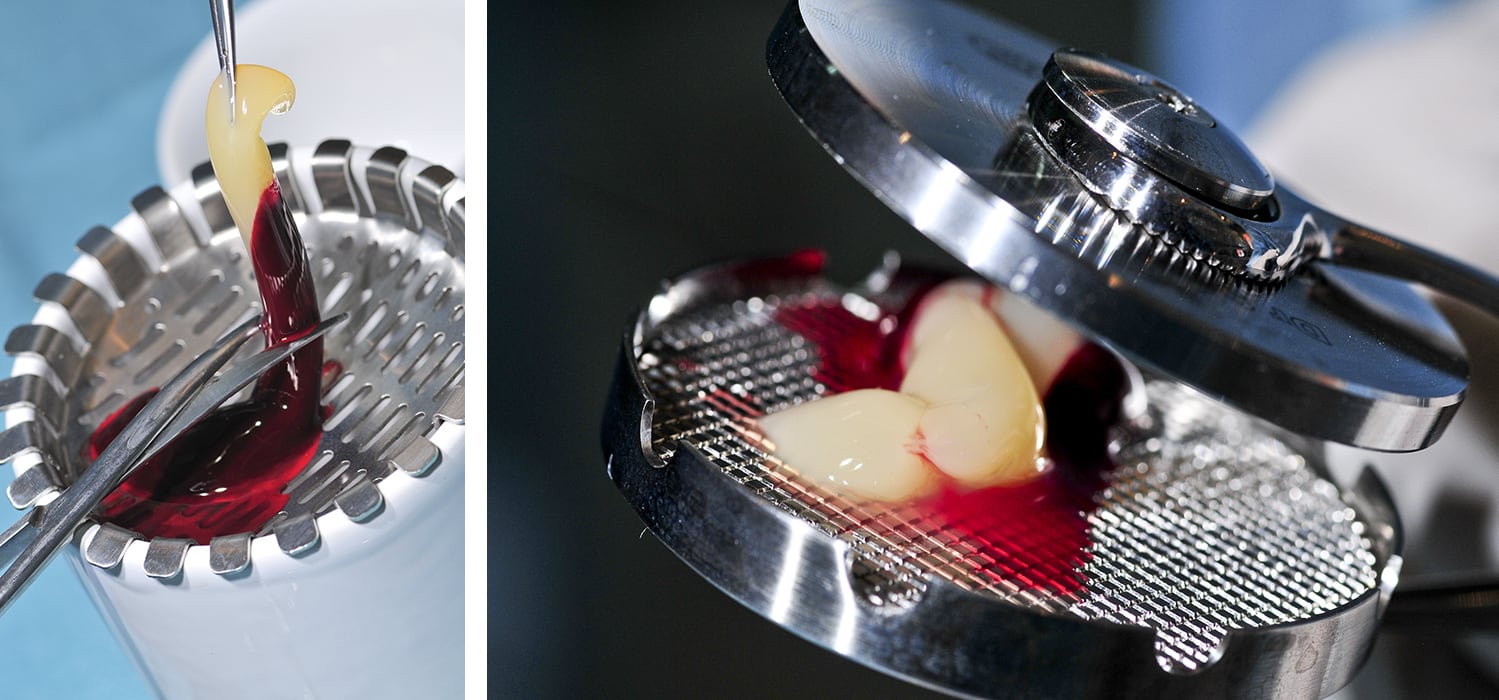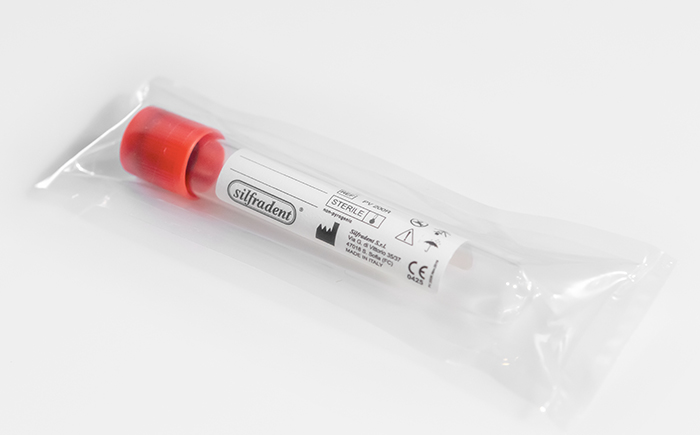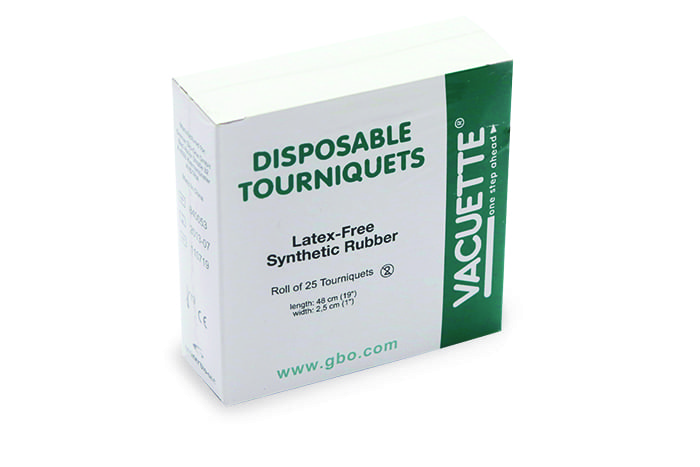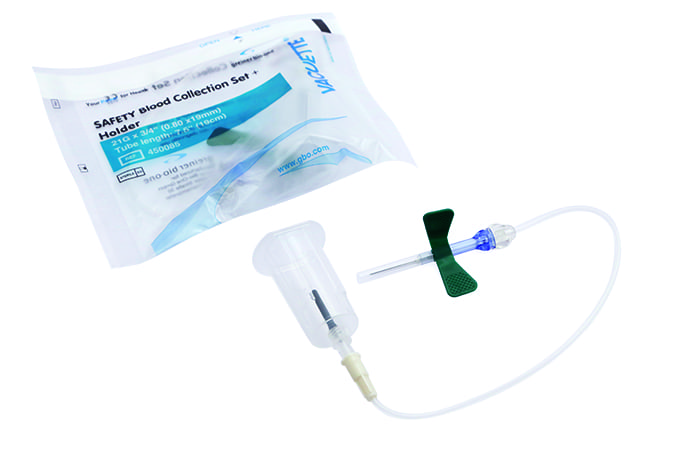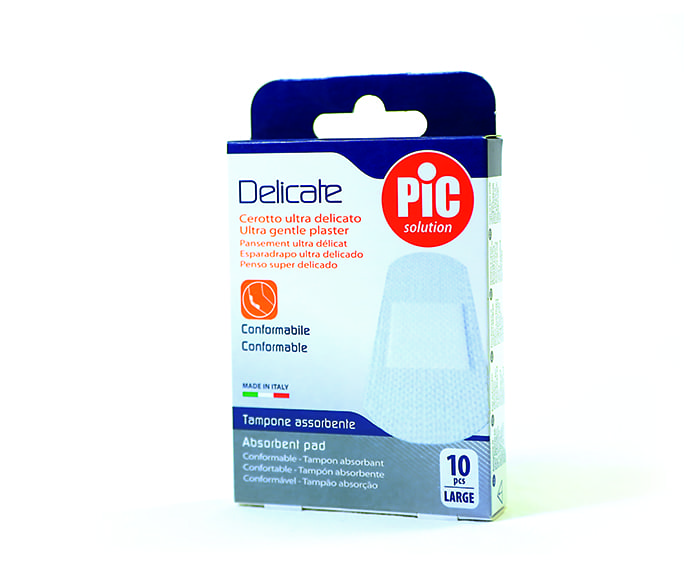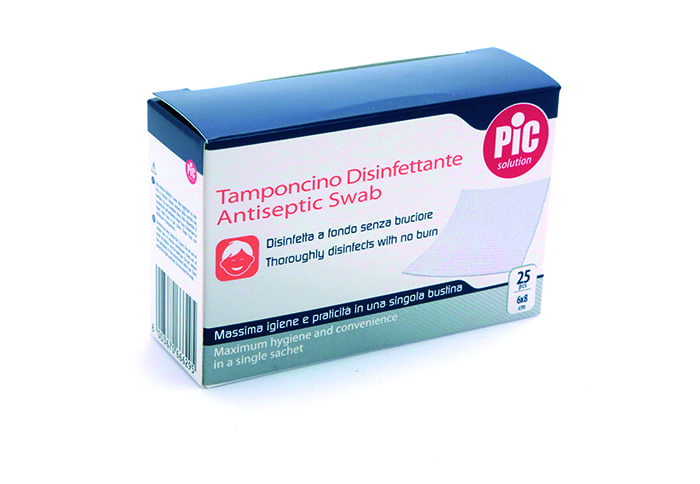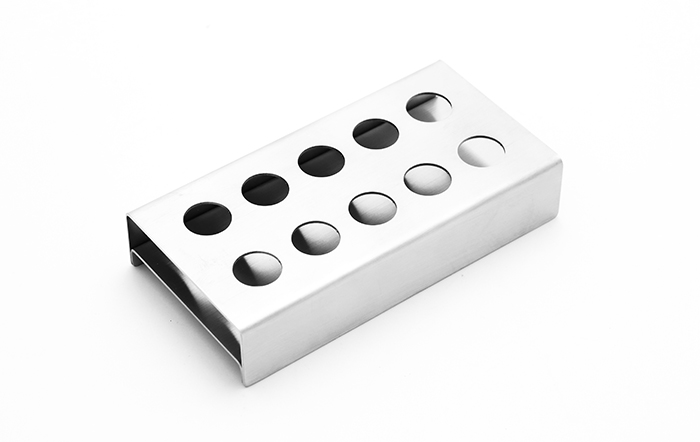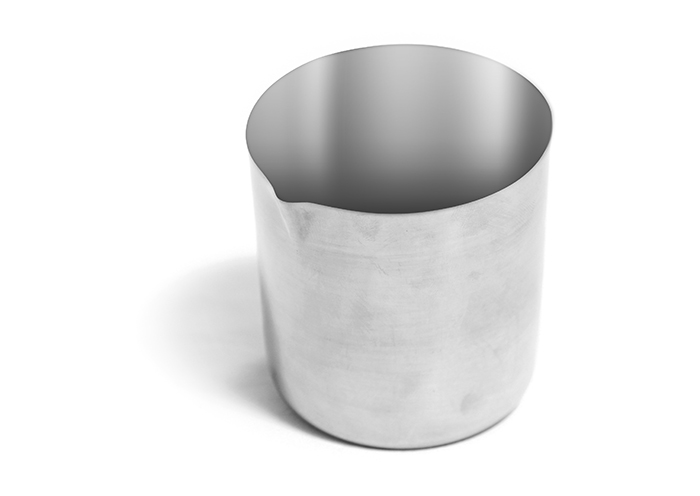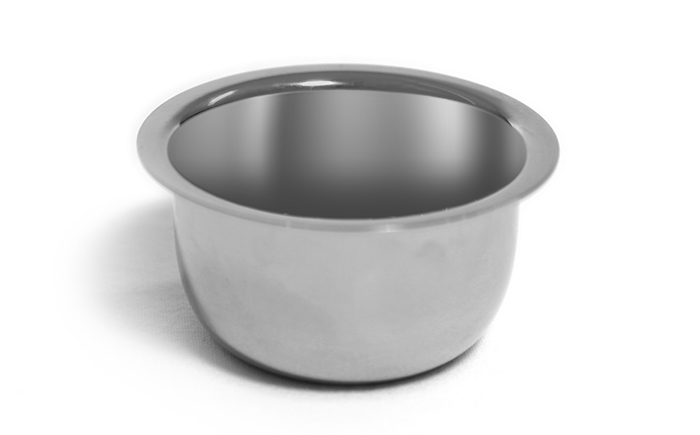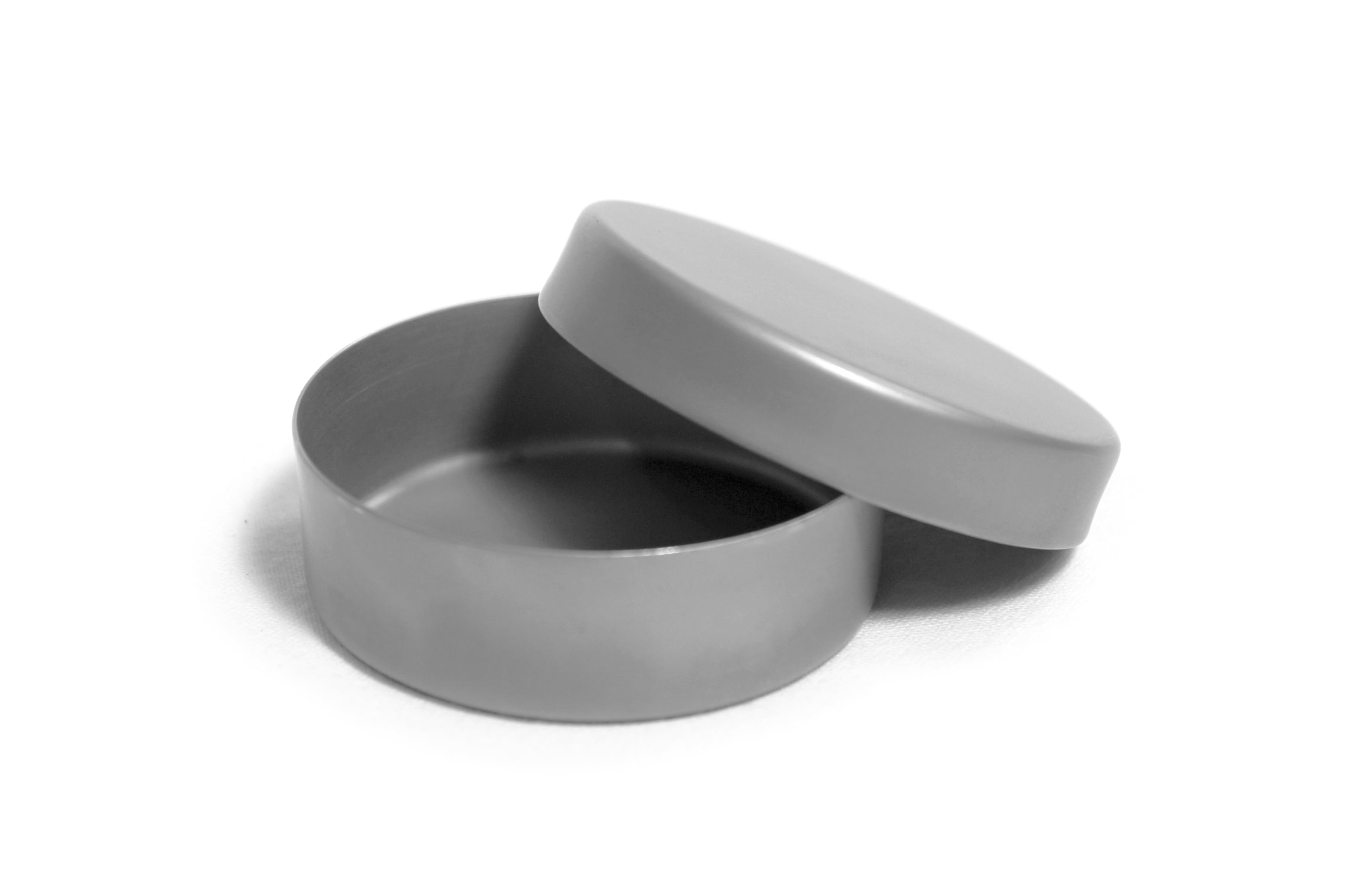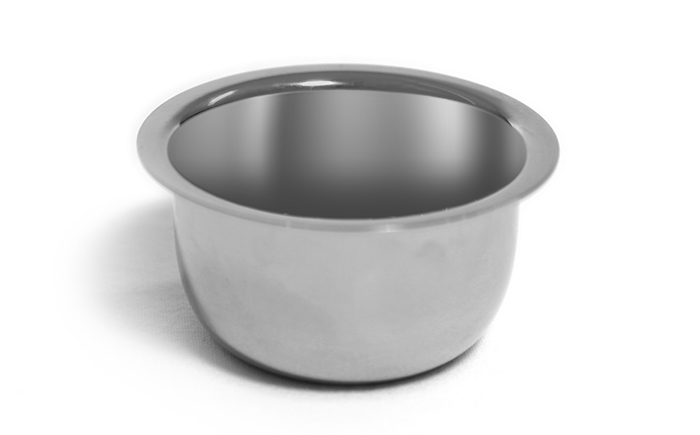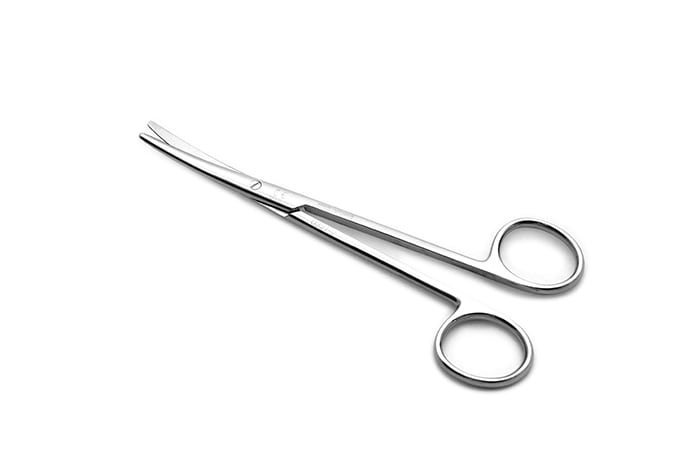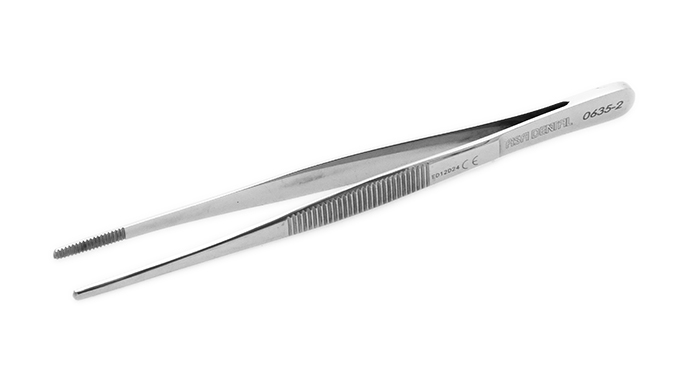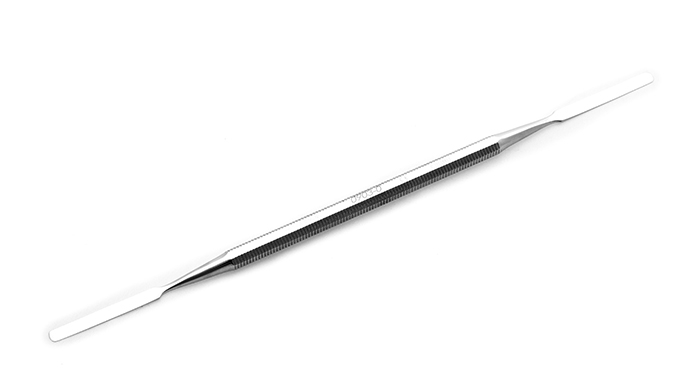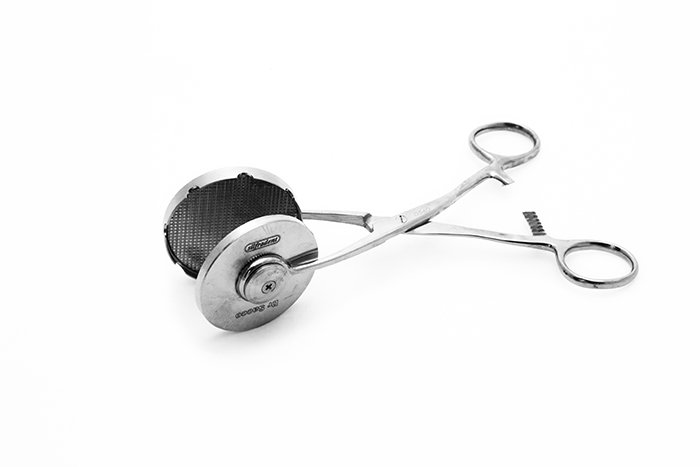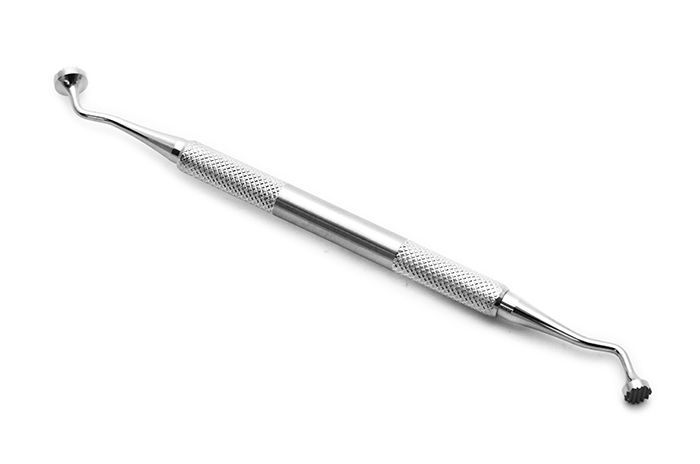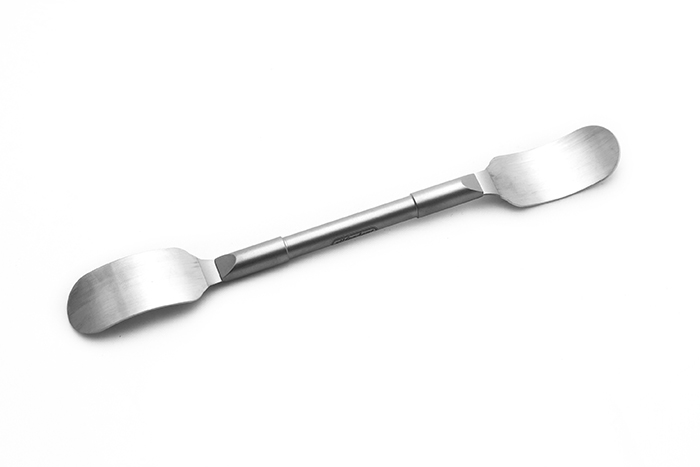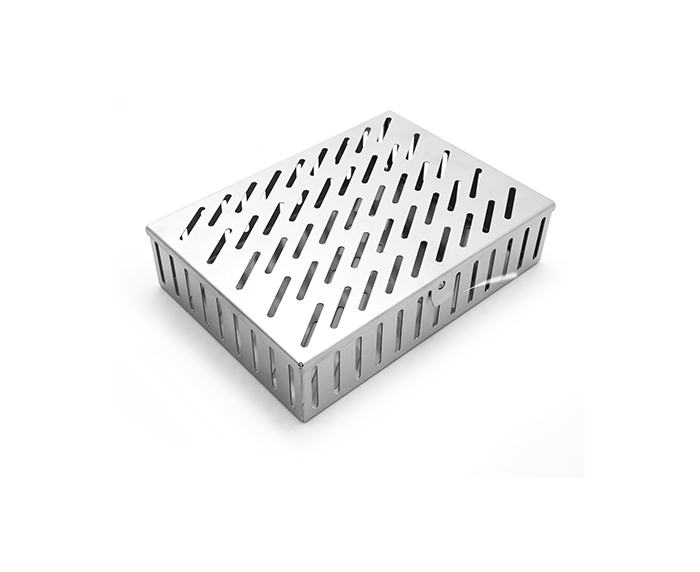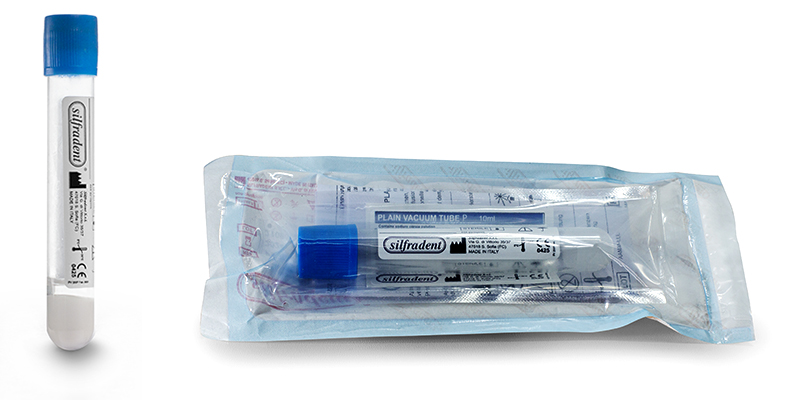 Test tube PV 200P (unitary code) 10 ml
Glass test tube with separator gel and sodium citrate anticoagulant: to produce liquid plasma PRP (Platelet Rich Plasma).
Pack of 20 test tubes: single unit packed in double sterile bag.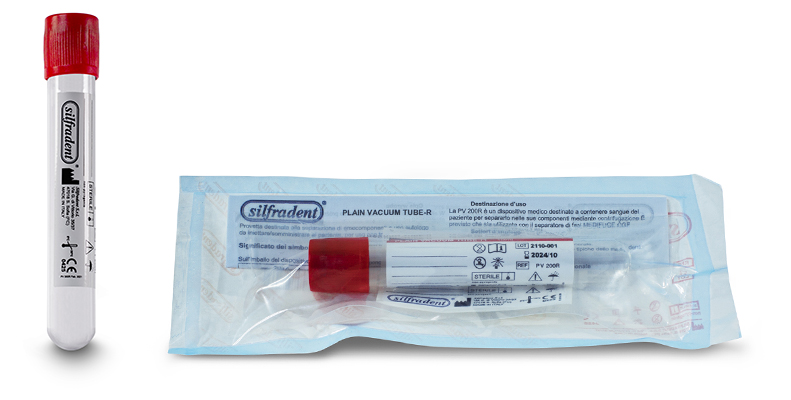 Test tube PV 200R (unitary code) 10 ml
Glass plain test tube empty to produce CGF (Concentrated Growth Factors) solid Plasma.
Pack of 50 test tubes: single unit packed in double sterile bag.