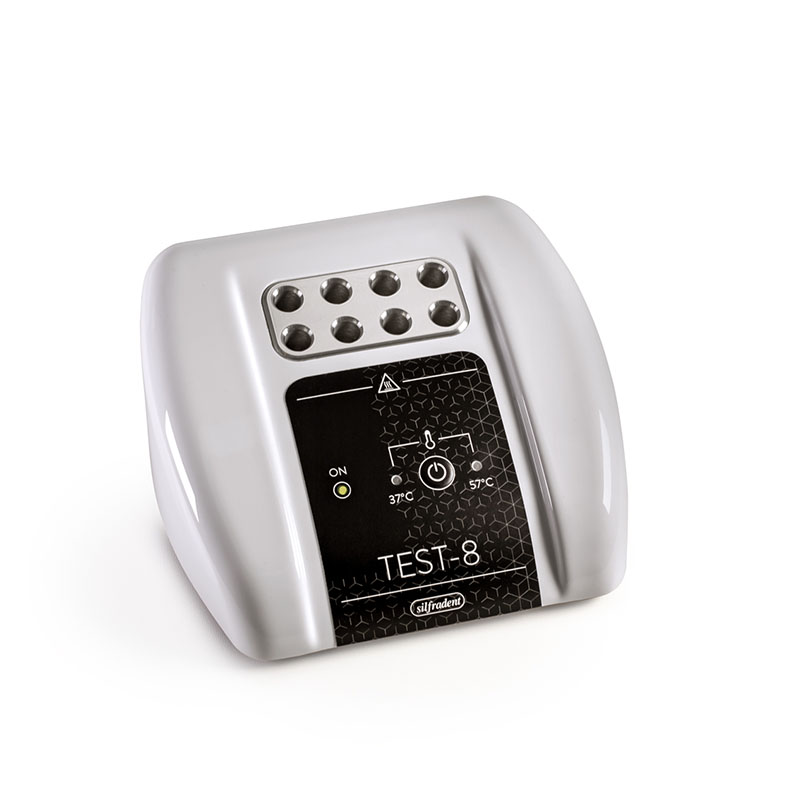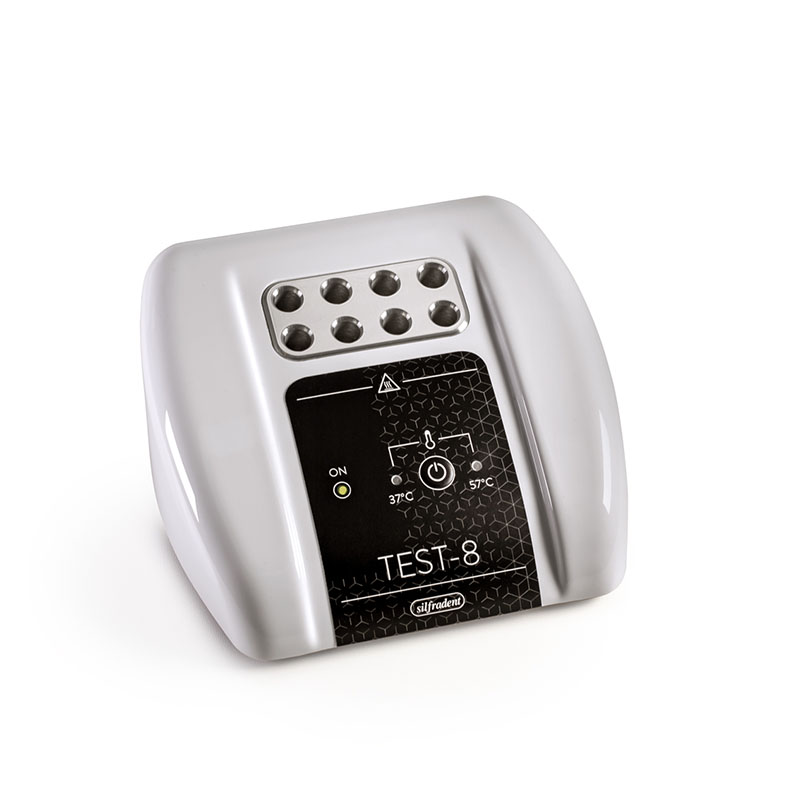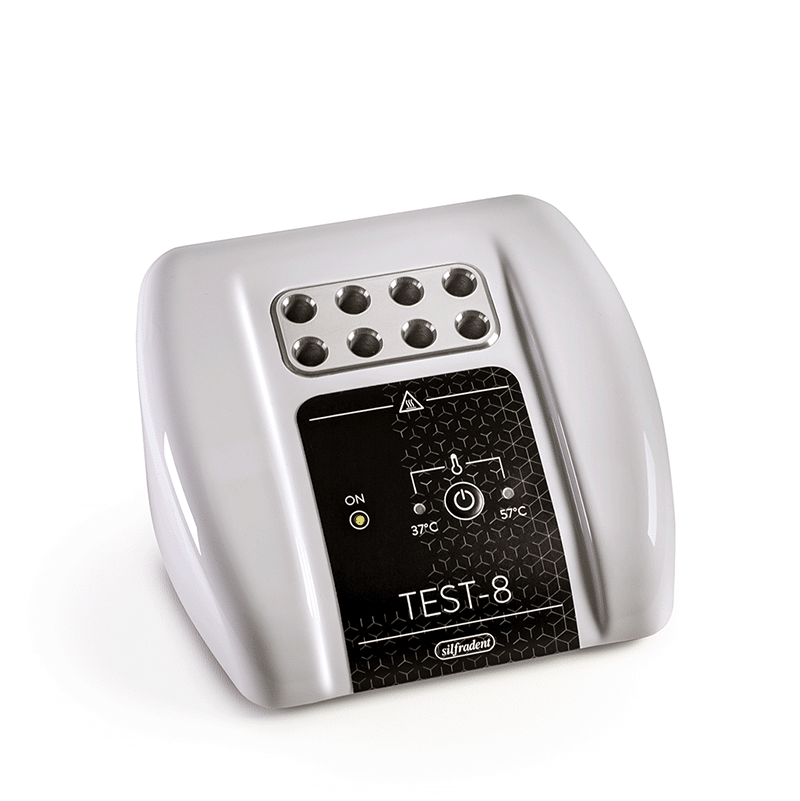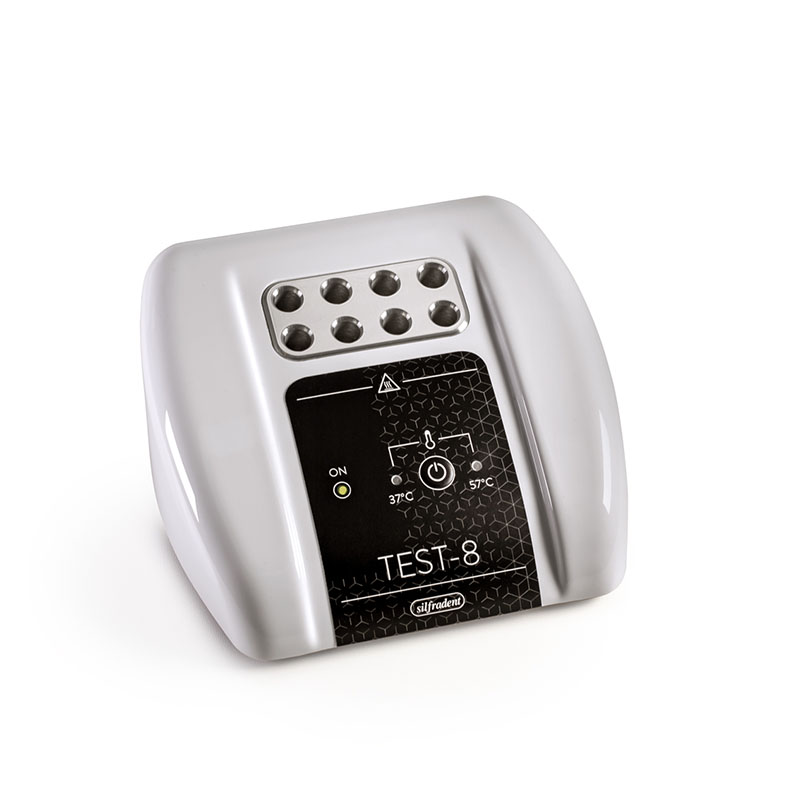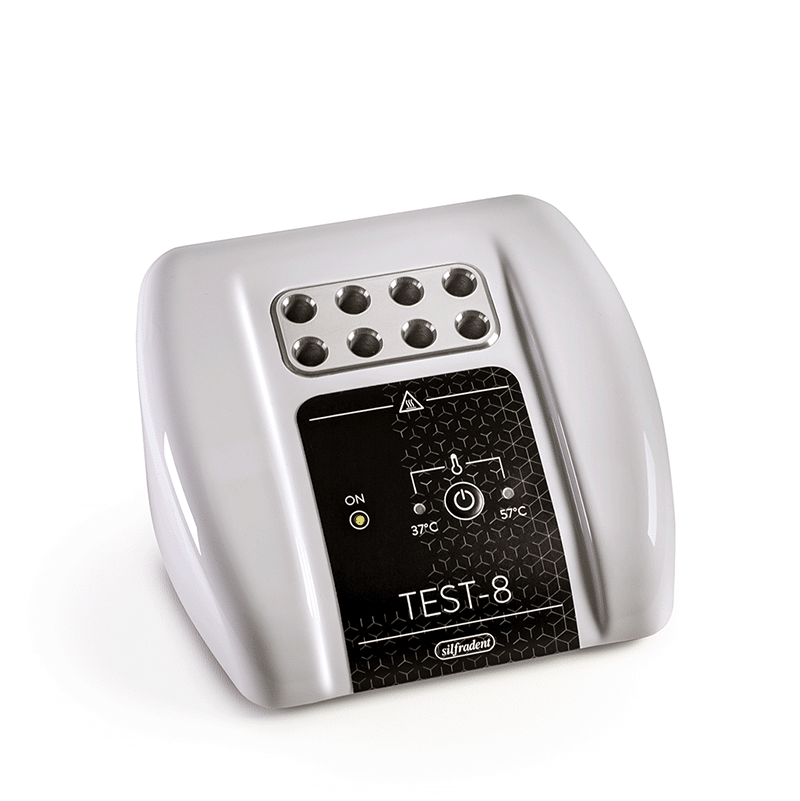 TEST 8
Incubator

TEST-8 biological incubator is indicated to check the correct operation of ethylene oxide sterilizers and steam autoclaves.
It works by means of a simple procedure: a biological indicator is introduced in a normal sterilization cycle in the autoclave or sterilizer, and when finished, it is introduced into the TEST-8 device.
This operation must be performed regularly to ensure successful sterilization.
Technical features
Power source: 230V+/-10% | 50/60 Hz
Nominal power consumption: 50 VA
Weight: 1 Kg

Dimensions: WxDxH: cm 18×17,5×8

2 Temperatures:


37°C

for ethylene oxide sterilizers


57°C

for steam auclocalves

Incubation of 8 vials simultaneously

Compact structure